August 28, 2009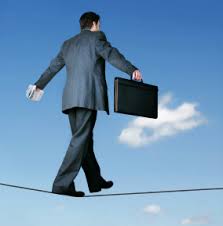 Every software development company faces a wide range of risks starting from the risk of simply doing nothing to the risk of catastrophe.
It's a universal truth that If you risk nothing you get nothing.
The higher the profits, the greater risks are involved.
Understanding risk is essential for effective performance of a software development business in general.
IT Risks management can be divided into four groups:
dealing with operational risks – non-compliance with the regulation, relations failure, etc.
managing financial risks – cash flow risks, exchange risks, etc.
taking care of accidents – natural events, environmental impact, etc.
preventing strategic risks – market changes, competition, etc.
There are five key steps to successful risk management.
clearly realize your IT project objectives;
define the risks to these objectives (consider not only obvious risks but latent as well);
assess and prioritize the risks (the possibility of their appearance against potential consequences);
assume measures to deal with the highest risks (introduce control over the situation, change the working process, prepare to cope with the possible consequences, outsource the risk, etc.);
inform the senior IT managers on all the risks – inborn and residual.
But what about reducing your IT risks by sharing them with someone else? One of the good ways to reduce the risk impact is outsourcing your project to a reliable software development company with a good reputation and positive testimonials.