September 14, 2010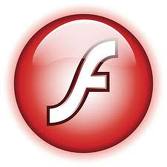 Now users can reproduce Flash content even on Apple iPhone 4. The port was developed by Comex which is also the author of the JailbreakMe tool, reports the Redmond Pie website.
Flash plug-in can be installed only on jailbroken iPhones. And, the developer of the plug-in tested its efficiency only on iPhone 4. However, it doesn't exclude the possibility that it will work also on the devices of the previous generations and on iPod touch. The installation of the plug-in is performed in several steps with the installation of software on the computer and on the mobile device. It can be difficult for simple users.
Apple blocks the usage of unofficial applications offered by mobile application developers as well as the launch of Flash Player on their devices because, according to the company, it's not good enough for this (high requirements to hardware, high consumption of battery charge). Earlier, Flash was ported on iPad which doesn't have this technology officially.
If Apple allows official porting of flash player, iPhone application developers will be able to produce even more interesting applications.